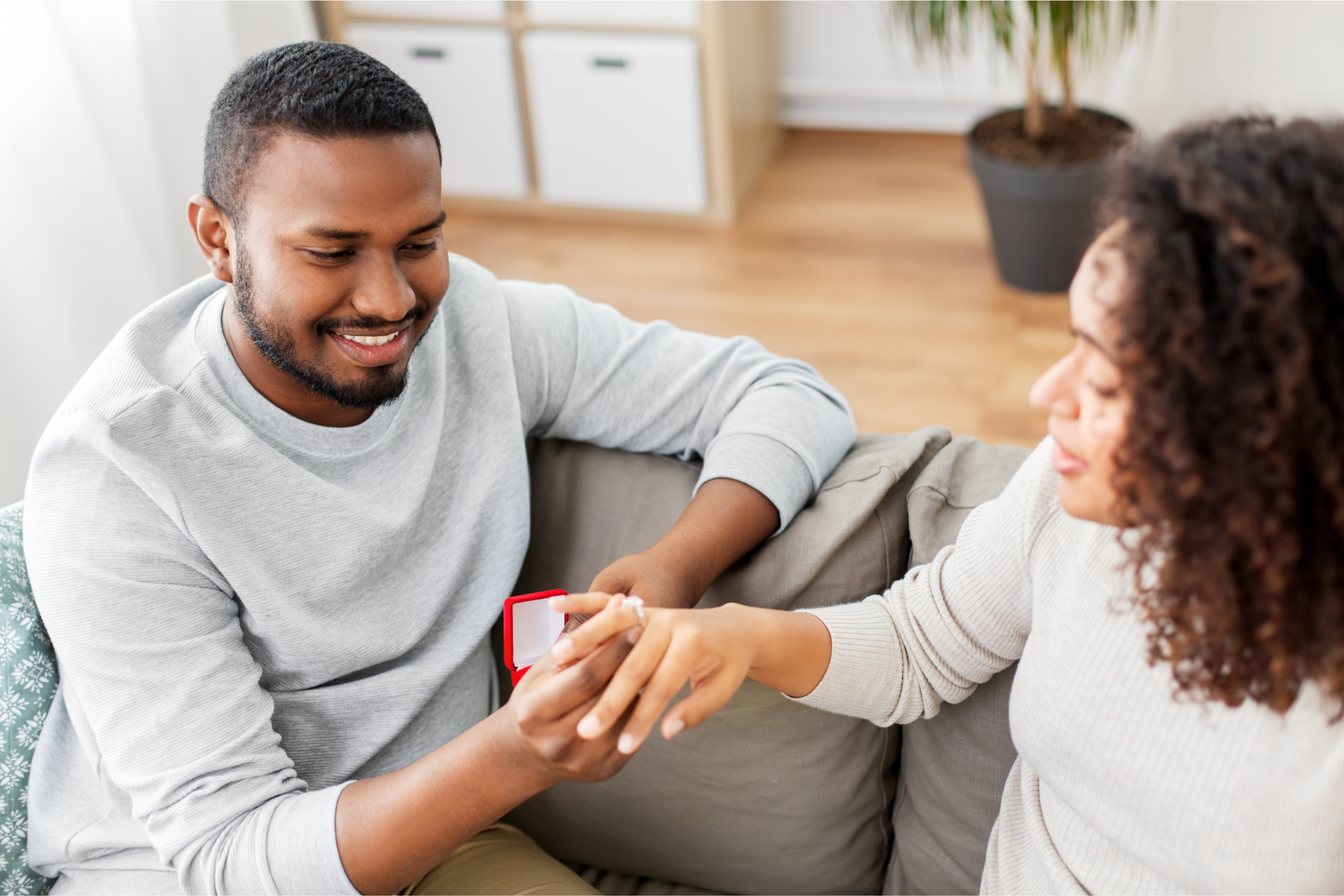 You, Your Partner, and the Relationship Pre-Marriage Coaching
Pre-Marriage coaching is essential for couples entering marriage because it helps set the proper expectations to navigate through this major life change. When couples create healthy habits early on in their relationship, they will have the tools to overcome future issues in their marriage. Research has proven that couples who go through premarital courses are better equipped and less likely to divorce.
Who Benefits from Pre-Marriage Coaching?
Couples who are thinking about becoming engaged, are engaged, or thinking about moving in together.
What is Included
In pre-marriage coaching, we'll talk about your relationship big-picture and lay the foundation for your marriage and we'll also talk about the day-to-day things (money, sex, family, chores, etc.) that can wear on a marriage, so you can navigate them smoothly.
Would you like to feel really confident that YOUR relationship will last? Many couples do more research into buying a house than ensuring their partner is the right one for them. And consequently, the house often ends up serving their needs far longer than the relationship!
You, Your Partner, and the Relationship Pre-Marriage Program will help you figure out if he or she is the right person for you and make sure you both have the skills to communicate well and solve problems together. Imagine if you and your partner moved in together or walked down the aisle with that kind of safety.
Relationship Big Picture – Love Languages
In our time together, we will cover the Five Love Languages, the five pillars couples in happy marriages have, and how they play out in your relationship. We'll talk about the examples of marriages you have in your lives, good, bad, or otherwise.
You will decide the type of marriage you want to create and how you want to show up as partners.
Explore couple strength & growth areas
Strengthen couple communication skills
Learn 4 Steps for Resolving Couple Conflict
Explore family-of-origin issues
Develop financial budget & plans
Explore your intimacy and sexuality
Develop personal, couple & family goals
How Our Pre-Marriage Program Works:
The SYMBIS Assessment has important background information and covers different areas. Individual and couple responses in some of these areas may be included in sections of the report: To get started, each partner takes a separate online SYMBIS Assessment which includes questions they may face during the marriage. Then, during your coaching sessions, we will use the report, which could be anywhere from 10 to 20 pages long, as a guide.
Your Relationship Coach will spend the first session with you walking you through the program and answering any questions you may have. This affords your partner the opportunity to get to know us and consider whether or not they would like to work with us. You will also start acquiring some of the useful communication skills that are required for healthy and fulfilling relationships.
Once your Relationship Coach has received the results of both your filled-in SYMBIS Assessments, they will contact you to set up your 6-8 sessions of 1.5 hours each.
Shortly after your first session, you will separately receive an email that gives you all the instructions to fill in the SYMBIS assessment online. This will provide a self-report description of your relationship.
You will also receive a workbook titled "A Marriage Designed for God," which is intended to assist you in completing tasks that are meant to supplement the feedback dialogue that is being facilitated by your Relationship Coach. This workbook will be sent to you separately.
You can build your marriage on more than hope and prayer. The SYMBIS and SYMBIS+ Assessments give you a personalized road map to making your marriage everything it was meant to be.
The SYMBIS Assessment has important background information and covers different areas. Individual and couple responses in some of these areas may be included in sections of the report:
A. Significant Issues for Couples:
Children, Blended Family, Parenting
Marital Leisure Activities
Sharing Roles & Responsibilities
D. Flexibility of Couple Relationship/Marriage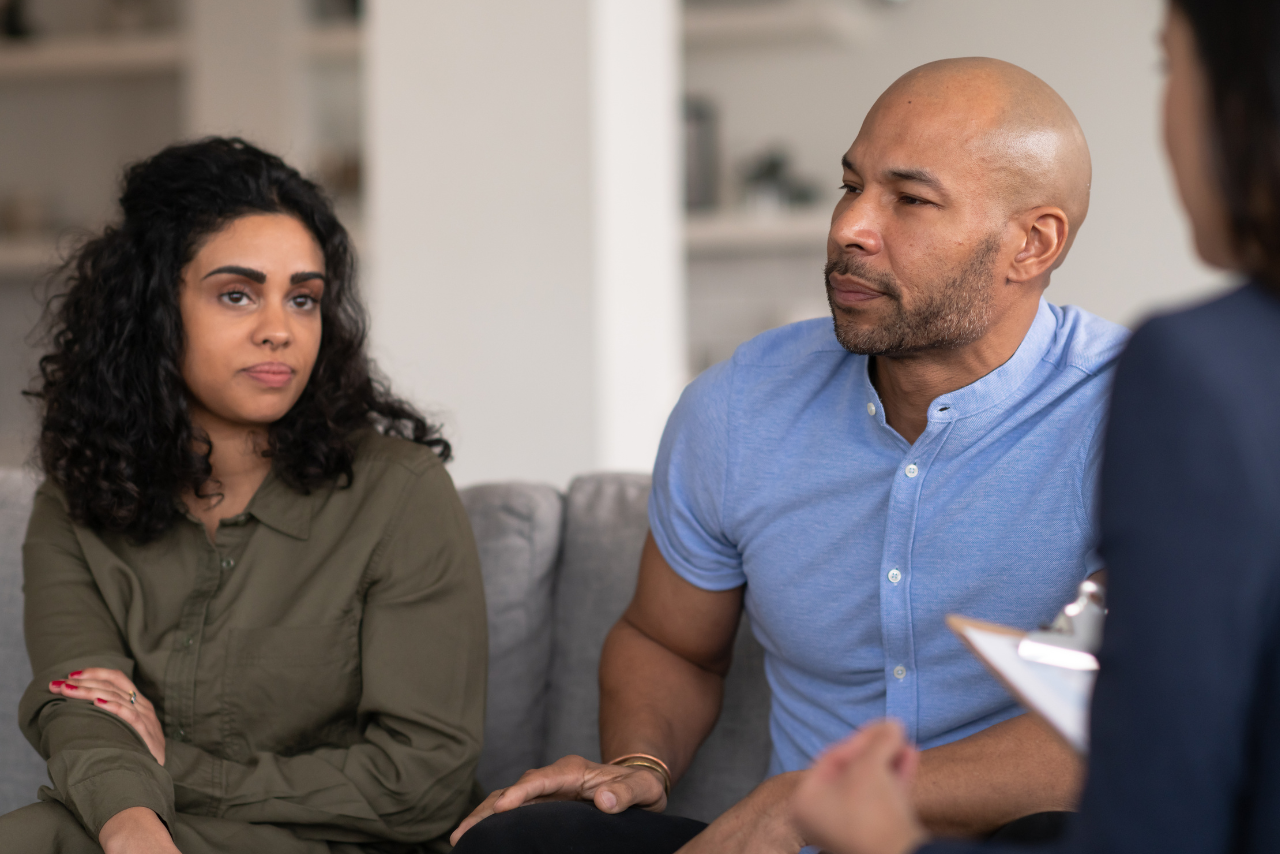 Coaching Session
You will need approximately 6-8 sessions of 1.5 – 2.0 hours each.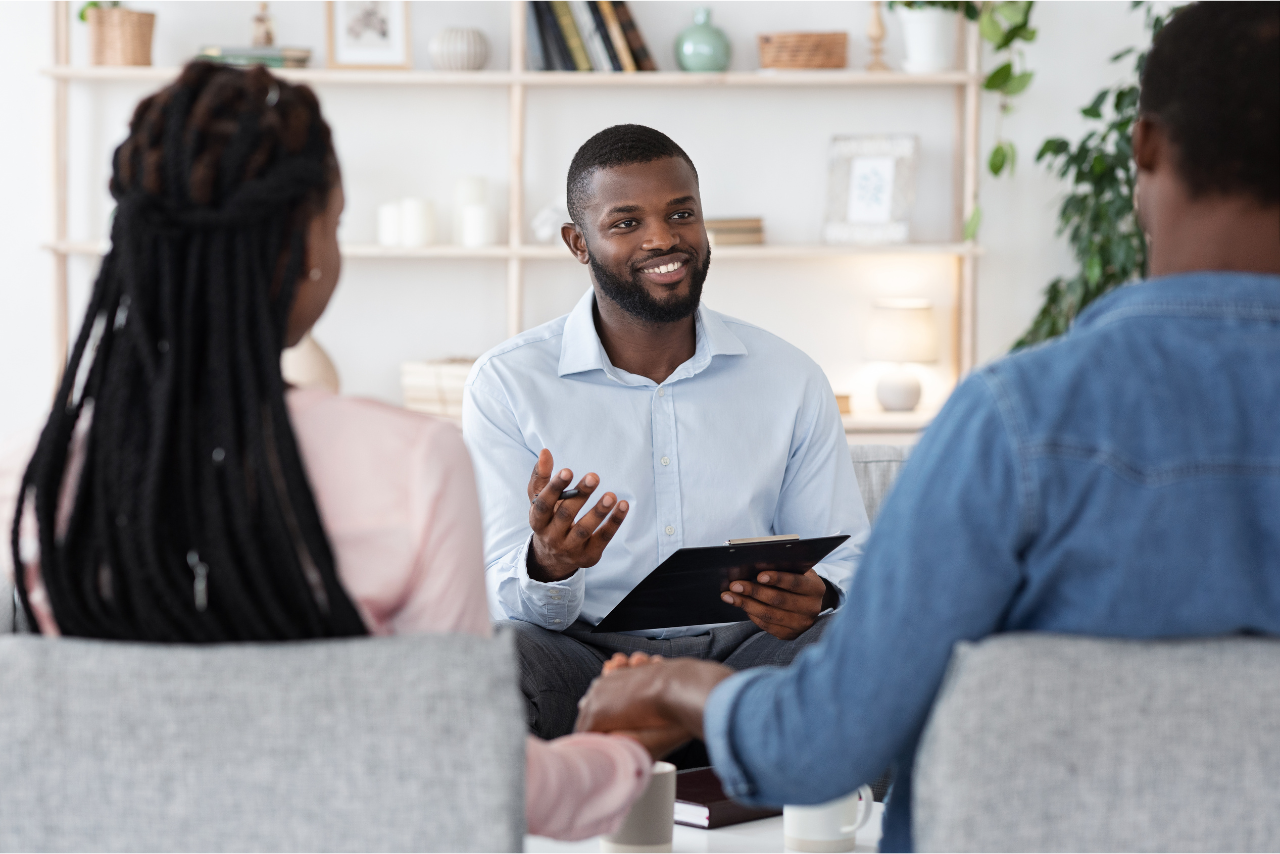 Symbis Assessment
Saving Your Marriage Before it Starts
If you're reading this page and considering pre-marital counseling with Marriage Means Moore, you're BRAVE. This is new territory, as most people don't enter marriage with a clear mind.. Let us help you come up with a road map together.
This is super vulnerable stuff. Our throats feel tight just thinking about the conversations you'll have. The types of conversation this will require you to have, with yourself and with each other, can be difficult. It is all about the 7 Principles to Make Marriage Work.
Every year, people spend thousands of dollars to make themselves look better on the outside. Shouldn't you invest in yourself on the inside?
*Minimum 8-week commitment
Looking to impart wisdom, spread hope & take marriages from functioning to thriving.
Take a deep dive into the latest news and articles where we provide guidance & more.
No Matter How Good or Bad Things Are, A COACH Can Help!